WHO WE ARE
The Archimedes Center for Medical Device Security was established to help manufacturers and industry experts navigate the operational hazards of cybersecurity implementation and prepare them for future challenges of FDA requirements.
Archimedes is an independent, pioneering center focused on the education and advancement of medical device security where key industry players come together for learning in a safe place.
We have produced the most highly cited research on cybersecurity of medical devices. We are a multidisciplinary team of medical and computer science experts who focus on research, education, and on advising industry leaders on methods for improving medical device security.
We're proud to be built on a foundation of personal trust, sound science, and solid engineering. At Archimedes, we offer the ideal conditions for situational and operational awareness of emerging issues pertaining to cybersecurity. Better yet, we teach you how to separate signal from noise.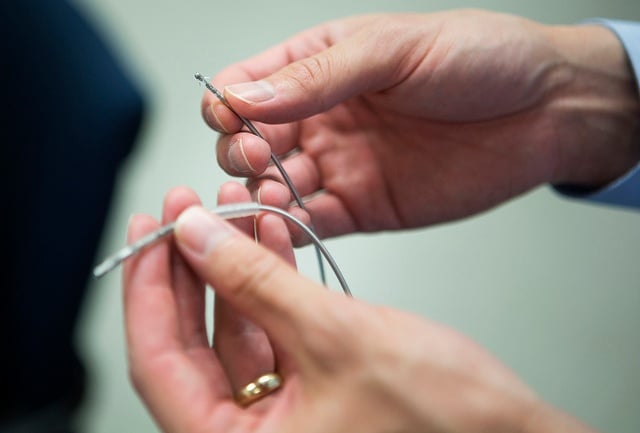 MEET THE FOUNDER AND CHIEF SCIENTIST

Kevin Fu
Founder and Chief Scientist
Kevin Fu is credited for establishing the field of medical device security beginning with the 2008 IEEE paper on defibrillator security. Kevin is an Associate Professor in EECS at the University of Michigan where he directs the Archimedes Center for Healthcare and Device Security and the Security and Privacy Research Group (SPQR).
A former MIT Technology Review TR35 Innovator of the Year, Kevin has testified in the House and Senate on matters of information and medical device security and has written commissioned work on trustworthy medical device software for the Institute of Medicine of the National Academies. He was a member of NIST Information Security and Privacy Advisory Board, the CRA Computing Community Consortium Council, and the ACM Committee on Computers and Public Policy.
Kevin previously co-chaired the AAMI Working Group on Medical Device Security, which developed AAMI TIR57, Principles for medical device security―Risk management, a set of guidelines for manufacturers on developing a cybersecurity risk management process for medical devices that was recognized by the Food & Drug Administration (FDA) in 2016.
Kevin served as a visiting scientist at the FDA, the Beth Israel Deaconess Medical Center of Harvard Medical School, Microsoft Research, and MIT CSAIL. He received his B.S., M.Eng., and Ph.D. from MIT. He also earned a certificate in artisanal bread making from the French Culinary Institute. His baguettes are amazing.
Meet The Team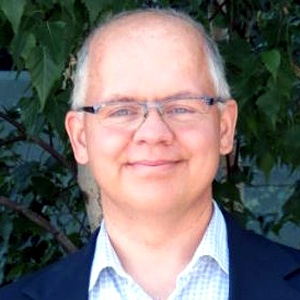 Bill Aerts
Executive Director
Bill Aerts is currently Executive Director of the Archimedes Center for Medical Device Security at the University of Michigan, in a part-time role starting in July of 2017. Bill provides leadership in supporting members of Archimedes, expanding service offerings, improving day-to-day operations and remaining active in the medical device security community.
Bill retired in 2016 from Medtronic where he was Director of Product Security within Medtronic's Global Security Office. Prior to that, Bill helped to build Medtronic's original Information Security Program. Bill has created and championed information and product security programs in the insurance, transportation, retail and healthcare industries throughout his 30+ years of experience working in Security roles. He has always been very active in the security community.
Bill received his bachelor's degree from the University of Wisconsin at Green Bay and holds CISSP and CISM security certifications. He lives happily in St. Paul with his wife and two children.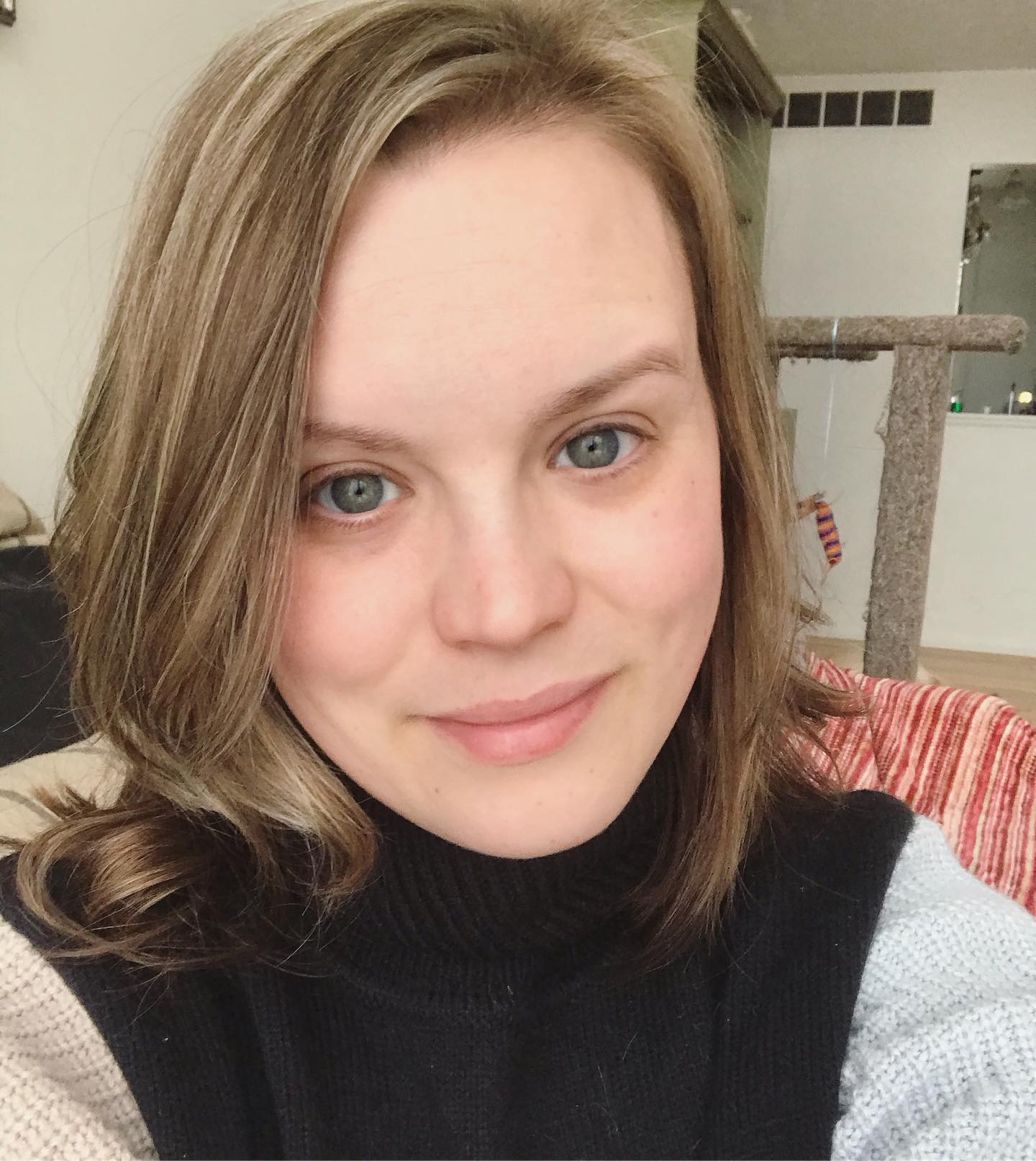 Sarah Peña
Senior Operations Manager
Sarah Peña is the Senior Operations Manager for Archimedes Center for Medical Device Security. Sarah works from her home in New Orleans, but don't let the fact that she lives in the Big Easy fool you—she is extremely driven and organized and she loves nothing more than to cross tasks off her Trello list.
Sarah earned her BA in Business Administration and her MBA from Davenport University. She has over ten years of experience working in fast-paced environments ranging from managing a tech-driven educational startup that teaches kids how to code to organizing the food assistance programs for a local farmer's market.
Motivated by work that makes a difference, Sarah is proud to be an integral member of the Archimedes team and is available to answer any questions you may have about Archimedes or its membership opportunities. Just email her at archimedes@umich.edu and she'll tell you what you need to know.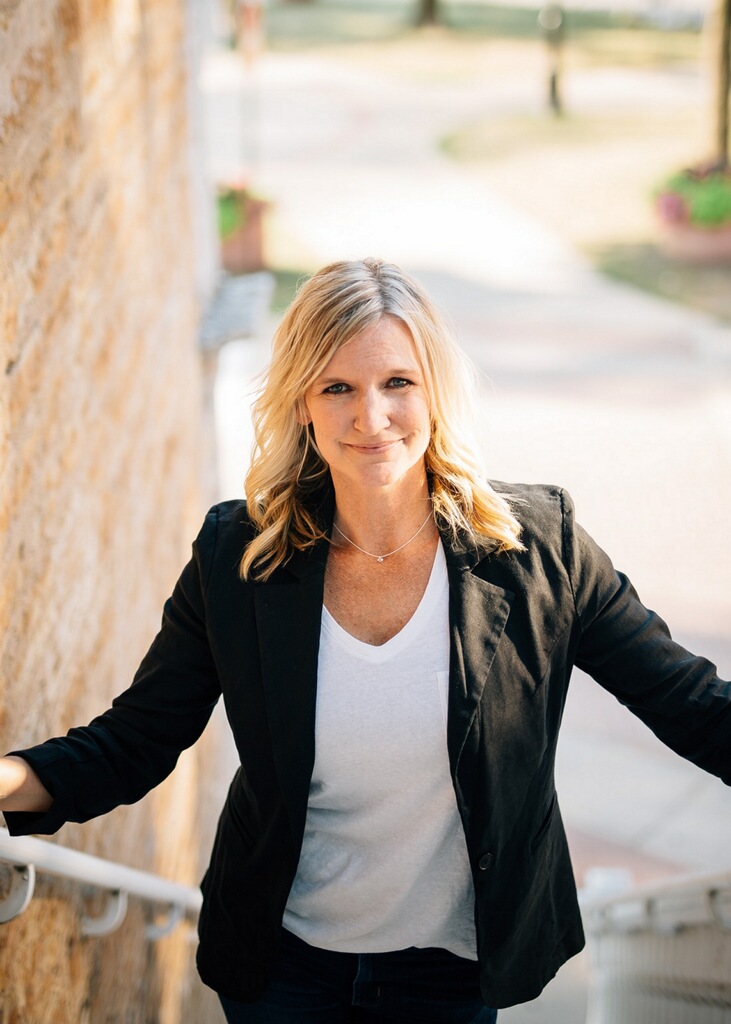 Kelly Parsons Sabo
Communications Manager
Kelly Parsons Sabo is the Communications Manager for Archimedes Center for Medical Device Security. Kelly has worked in several communications roles in both the public and private sector, including the Minnesota Department of Public Safety, Orthodontic Care Specialists and Mom Enough.
Several years ago, in search of a better life-work balance and to continue her growth in the field of public relations, she started her own communications business, kap pr. Her professional experience spans 20 years and she's excited to bring her marketing and media knowledge to the Archimedes team.
She has a Bachelor of Science from St. Cloud State University where she majored in Mass Communications and minored in Environmental Studies. Kelly calls Rosemount, Minnesota home, where she lives with her husband, three sons and dog, Louie. In her free time Kelly enjoys empowering women through mentoring, volunteering with community groups, walking her dog and sitting in an ice rink watching her boys play hockey.

Connor Bolton
Research Associate
Connor
Bolton (
connorbolton.com
) is a fourth year PhD candidate in Computer Science at the University of Michigan in the Security and Privacy Research Group under Kevin Fu. He is originally from Greenville, South Carolina and received BS in Computer Engineering from Clemson University. In between attending football games and learning Japanese, at Clemson he researched ultra-low-power wireless sensor networks.

His current research at Michigan on cyberphysical sensor security focuses on how to mitigate attacks that exploit the physics of sensor design and construction. His research interests include exploring the physical principles of such attacks, designing software and hardware mitigations, and creating tools to aid attack comprehension and mitigation design. At Archimedes,
Connor
will be interested in applying his background in research to the impactful problems presented by medical device security and for the opportunity to provide real world, meaningful assistance to members,