Mark Your Calendars for Boston
September 20-21, 2023
With Prof. Kevin Fu returning to Archimedes after finishing his role as Acting Director of Medical Device Security at FDA, the Archimedes Workshop resumes with must-see speakers and intimate discussion September 20-21 in Boston, MA at Northeastern University. We will also hold training/certificates for medical device security on September 18-19 prior to the workshop. It's going to be wicked fun (and you'll learn a lot). See you there in Boston flare!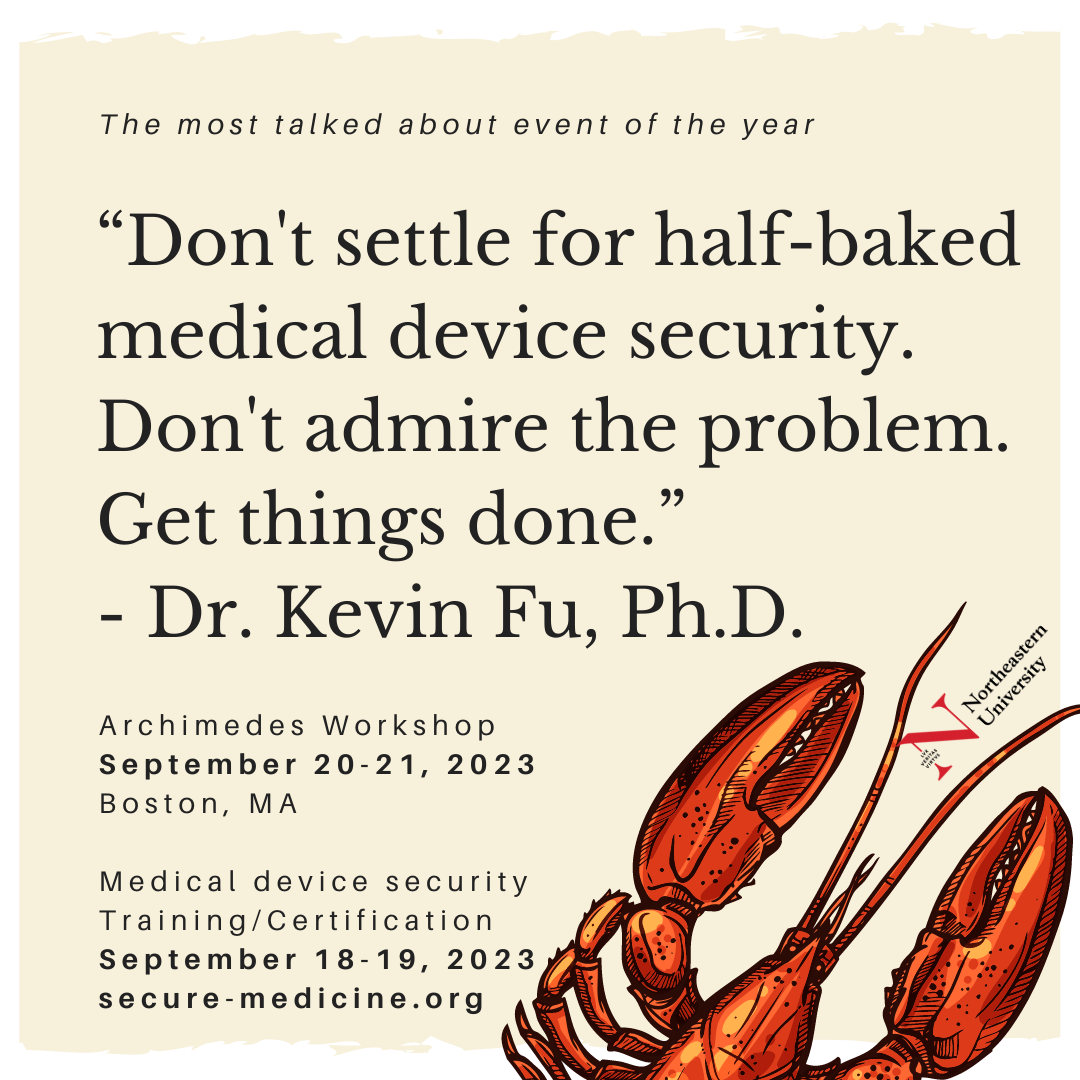 Live Archimedes Circle Discussion Group!
Join the monthly virtual discussion group
on medical device security every 3rd Thursday
Each third Thursday during the academic year (September-May), Archimedes holds a post-seminar discussion group on hot topics in medical device security at 1-2PM ET. Our discussion follows directly after the live UCSF-Stanford CERSI-FDA cybersecurity webinar of the month. The seminar has its own separate UCSF-Stanford registration page, and Archimedes has its own registration for the follow-up discussion group. Make sure to reserve your spot at the Archimedes event as seats are limited.
March 16 at 1PM ET:
April 20 at 1PM ET:
May 18 at 1PM ET:

Follow up discussion to seminar by Beau Woods