---
Archimedes Statement on cancellation on our Leadership Workshop due to COVID-19

Many people have reached out to us regarding the status of our upcoming Archimedes 2020 Leadership Workshop in light of COVID-19. Based on our interest in everyone's well being, the fact that we have already had a number of speakers drop out, and after thoughtful consideration, our team has decided to cancel the 2020 Leadership Workshop. This is disappointing, but the right thing to do.

Once the current situation has passed, our team will look into other options to bring you value, education and continued thoughtful conversations amongst members. We appreciate your patience as we work through options and new ideas.
We are sorry for any inconvenience this causes any of our members, but the safety and well being of our friends, colleagues and staff is our number one concern.
-The Archimedes Team
---
Archimedes Leadership Workshop
The Leadership Workshop on Medical Device Security is a 2-day exclusive event for Archimedes members and guests. The workshop is a combination of short presentations, group discussions and multiple opportunities to roll up your sleeves and get to work to find solutions. Our workshop provides everyone a safe place to teach, learn and discuss the issues around the "how" to advance the medical device security conversation.
This year, we are changing locations to work in conjunction with the University of Minnesota to bring you more insight, more topics and more discussion avenues. Our event will be the same format as always with great conversation amongst all the members and friends of Archimedes, with the option to stay and learn more at the UofM's DMD conference at a discounted rate.
This is a member and by-invite-only event.
Interested in becoming a member? Email us at archimedes@umich.edu
Why Attend?
Our events bring medical device security's best-of-the-best together in one neutral space. Device manufacturers, HDO's and industry regulators sit amongst each other with a shared vision. No judgement, just respect, strategy sharing and putting in the work to develop solutions around the importance of why we do what we do...patient safety.
Attendees from our previous conferences have included:
Chief information security officers

Directors of product engineering

System engineers

VPs of global product security

IT security managers

Physicians

Chairs of medical device security standards bodies

Security researchers

Front-line engineers from clinical facilities
Meet the Co-Chairs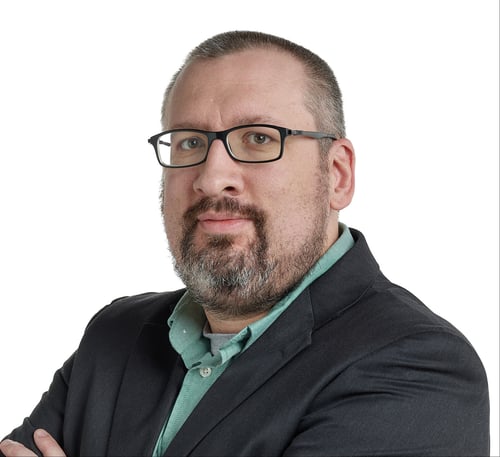 Jason Shutt
Senior Analyst, Product Security
Information Technology Services
Olympus America Inc
Jason Shutt is the Senior Analyst of Product Security at Olympus Corporation of the Americas where he oversees the product security inquiry process for all Olympus locations within the Americas. The inquiry process is a vital part in communicating Olympus' security posture to current and future customers. In addition, Jason is the project manager in an effort to deploy the global Olympus Product Security and Privacy Program to each location within the Americas, ensuring all local work instructions and standards of procedure align with established global business rules. He is also committed to ensuring that product security is at the forefront of the product development lifecycle by increasing awareness and communications through annual company-wide trainings.
Jason's diverse background within the security industry has provided a foundation and unique perspective to his current role. Jason began his career, in the hospital setting at Lehigh Valley Health Network on the Network Security team. Here, he deployed various security tools and applications, as well as evaluated the security posture of incoming devices. This experience led to his next role at Rodale Inc., as the program architect of the enterprise security program. This role included leading compliance in PCI DSS by certifying as Rodale's PCI ISA. With his broad experience Jason is dedicated to evolving the product security landscape within the industry.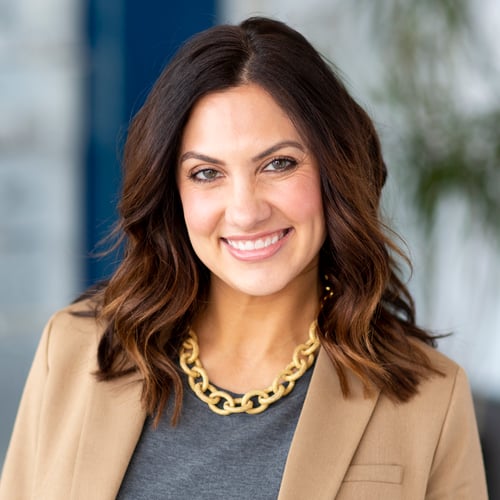 Erika Winkels
Director, Corporate Communications - Public Relations
Medtronic
Erika Winkels is a Director of Corporate Communications – Public Relations at Medtronic, the global leader in medical technology. She oversees the development and execution of the company's proactive, enterprise media relations strategy, aiming to drive positive news coverage in key earned media outlets around the world. Her team cultivates meaningful relationships with key journalists and identifies and pitches compelling stories highlighting Medtronic's strategy and initiatives to increase the company's visibility and enhance its internal and external reputation. In addition, Erika manages Medtronic's proactive and reactive product and cybersecurity PR efforts, guiding public disclosure of and external response to cybersecurity and product security issues, in addition to shaping reputational response frameworks and thought leadership platforms on these topics.
Prior to joining Medtronic in 2017, Erika worked for nearly 12 years for Target Corporation in both internal and external communications and issues management roles, including overseeing store openings and closings, local market entry and opposition, security, design partnerships, executive messaging and issues management.
Erika holds degrees in English and Communications from Concordia College in Moorhead, Minn.