---
We are using the Iris Registration platform for this year's conference. Click here for instructions on creating an online account and reserving your spot.
---
For registration questions, contact the University of Michigan's Event Services at conferences@umich.edu or 734-764-2000.
Discussion Leaders & Experts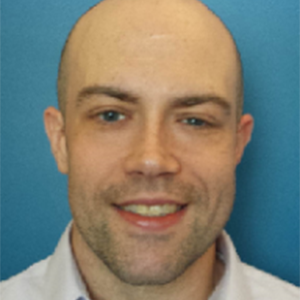 SEth Carmody
Cybersecurity Program Manager

Dr. Carmody joined the FDA's Center for Devices and Radiological Health in 2011 as a Staff Fellow in the Office of In Vitro Diagnostics and Radiological Health. Currently, Seth is a device reviewer in the Division of Chemistry and Toxicology Devices where his duties are focused mainly on premarket clearance/approval of diabetes-centric devices and software-related recalls. As a subject matter expert with CDRH's Cybersecurity Working Group, Seth is involved in Center policy development.
---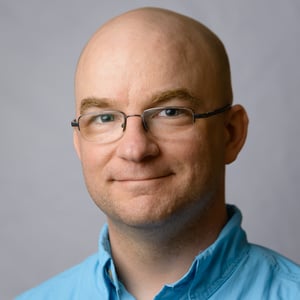 Matt Clapham
Director of Cybersecurity, Software and Cloud

GE Healthcare
Matthew (Matt) Clapham makes products more secure. His career is a rare blend of both product development and enterprise operations. He is currently a Director of Cybersecurity for Software and Cloud at GE Healthcare. He leads a team who make on-premise, connected, and cloud-hosted solutions more secure across the information security spectrum. He also defines the standards used to achieve those goals across all things software. Matt previously worked as a Software Tester, IT Policy Author, Auditor at Microsoft. As the Security Advisor to all things games, he brought the SDL to entertainment and Xbox. He's well versed in common software security foibles and how to overcome them. Matt is a frequent speaker and author of articles on IT, security, games or some combination thereof. He holds degrees in engineering and music from the University of Michigan, Ann Arbor.
---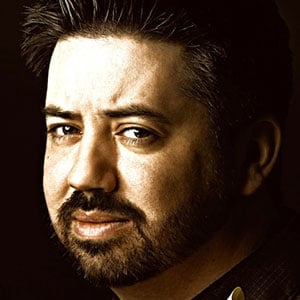 Josh Corman
Founder
I Am The Cavalry

Joshua Corman is a Founder of I am The Cavalry (dot org) and CSO for PTC. Corman previously served as Director of the Cyber Statecraft Initiative for the Atlantic Council, CTO for Sonatype, Director of Security Intelligence for Akamai, and in senior research, analyst, & strategy roles. He co-founded RuggedSoftware and IamTheCavalry to encourage new security approaches in response to the world's increasing dependence on digital infrastructure. Josh's unique approach to security in the context of human factors, adversary motivations, and social impact has helped position him as one of the most trusted names in security. He also serves as an adjunct faculty for Carnegie Mellon's Heinz College and on the Congressional Task Force for Healthcare Industry Cybersecurity.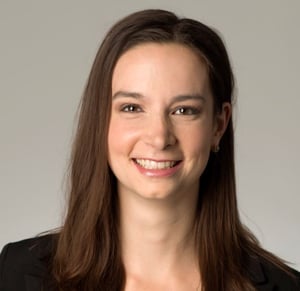 Stephanie Domas
Vice President, Research and Development
MedSec
Stephanie Domas is Vice President of Research and Development at MedSec. In this role, she leads the development of cybersecurity products and services to support healthcare delivery organizations and medical device manufactures on design, architecture, verification, security risk management, regulatory filings, penetration testing, and execution of security best practices in the development of medical devices as well as vulnerability and asset management of connected medical devices in healthcare delivery organizations.
Ms. Domas is a registered Professional Engineer (PE) in the state of Ohio, and a Certified Ethical Hacker (CEH). She sits on several standards committees involved in furthering cybersecurity for medical products, she has given a TEDx talk on medical product security and frequently publishes articles on healthcare cybersecurity topics.
---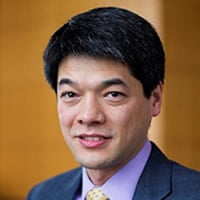 Kevin Fu
Kevin Fu is Associate Professor of EECS at the University of Michigan where he directs the Security and Privacy Research Group (
SPQR.eecs.umich.edu
) and the Archimedes Center for Medical Device Security. His research focuses on analog cybersecurity—how to model and defend against threats to the physics of computation and sensing. His embedded security research interests span from the physics of cybersecurity through the operating system to human factors. Past research projects include MEMS sensor security, pacemaker/defibrillator security, cryptographic file systems, web authentication, RFID security and privacy, wirelessly powered sensors, medical device safety, and public policy for information security & privacy.
Kevin was recognized as an IEEE Fellow, Sloan Research Fellow, MIT Technology Review TR35 Innovator of the Year, and recipient of a Fed100 Award and NSF CAREER Award. He received best paper awards from USENIX Security, IEEE S&P, and ACM SIGCOMM. He co-founded healthcare cybersecurity startup Virta Labs. Kevin has testified in the House and Senate on matters of information security and has written commissioned work on trustworthy medical device software for the National Academy of Medicine. He is a member of the Computing Community Consortium Council, ACM Committee on Computers and Public Policy, and the USENIX Security Steering Committee. He advises the American Hospital Association and Heart Rhythm Society on matters of healthcare cybersecurity. Kevin previously served as program chair of USENIX Security, a member of the NIST Information Security and Privacy Advisory Board, a visiting scientist at the Food & Drug Administration, and an advisor for Samsung's Strategy and Innovation Center. Kevin received his B.S., M.Eng., and Ph.D. from MIT. He earned a certificate of artisanal bread making from the French Culinary.
---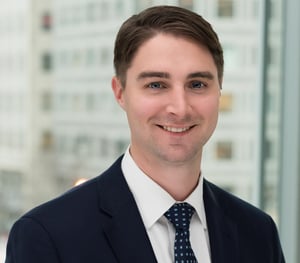 Andrew Gernt
Associate, Cybersecurity and Data Privacy
Brunswick LLC
Andrew is an Associate in Brunswick's Washington, D.C. office where he supports clients on crisis communications, stakeholder engagement, corporate reputation, and public affairs campaigns. He is the Chief of Staff for Brunswick's Cybersecurity and Data Privacy practice.
Prior to joining Brunswick Group, Andrew worked on several political campaigns providing strategic communications advice, preparing public remarks, and serving as a campaign spokesman. He began his career on Capitol Hill where he served as U.S. Congressman David Cicilline's Communications Director and U.S. Senator Jack Reed's Deputy Press Secretary.
Andrew received his master's degree in national security and strategic studies from the Naval War College and a bachelor's degree in English from the University of Colorado at Boulder.
---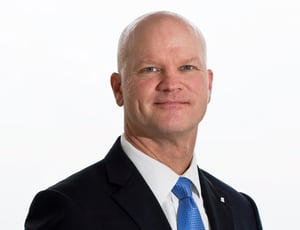 Executive Director for Cybersecurity
Health Sector Coordinating Council
Greg Garcia is the Executive Director for Cybersecurity of the Health Sector Coordinating Council, the convening organization for critical healthcare infrastructure organizations across 6 major subsectors, working in partnership with HHS and other government agencies to protect the security and resilience of the sector, patient safety and public health.
Greg was appointed by President George W. Bush as the nation's first Assistant Secretary for Cybersecurity and Communications with the U.S. Department of Homeland Security. One of his major achievements in this role was conceiving and initiating creation of the National Cyber and Communications Integration Center, the nation's 24x7 public-private partnership for cybersecurity watch, warning, analysis and incident response.
He also served as executive director of the Financial Services Sector Coordinating Council, and held senior executive positions with Bank of America, 3Com Corporation, Information Technology Association of America, and American Electronics Association, all with the responsibility of driving change in public policy and business operations to strengthen the security and resiliency of the nation's critical infrastructures.
Greg served as a professional staff member on the Committee on Science in the U.S. House of Representatives, where he helped draft and shepherd enactment of the Cyber Security Research and Development Act of 2002.
Greg serves on the Information Security and Privacy Advisory Board, a government/industry committee advising the Secretaries of Commerce and Homeland Security, and the Director of OMB, on national information security and privacy policy.
---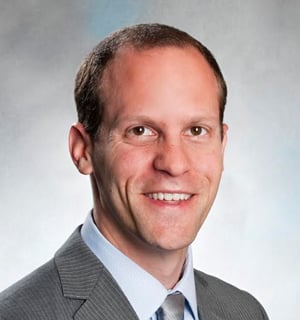 Dr. Adam Landman, MD, MS, MIS, MHS
Chief Information Officer
Brigham Health
Adam Landman, MD, MS, MIS, MHS is Chief Information Officer at Brigham Health, Associate Professor of Emergency Medicine at Harvard Medical School, and an attending emergency physician at Brigham and Women's Hospital. He is an expert in health information technology and digital health design, development, and implementation. In his current role, he is responsible for developing strategic IT initiatives, with the goal of evolving the next generation of information systems and digital health solutions across the Brigham Health enterprise, while maintaining a focus on safety, security, and excellence.
---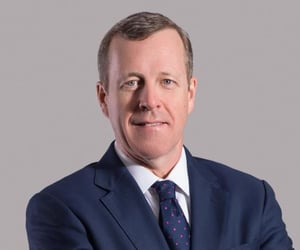 mARK sEIFERT
Partner, Cybersecurity and Privacy
Brunswick Group LLC
Mark Seifert has worked at the center of critical technology policy debates in Washington for more than 15 years. Mark brings to Brunswick a unique understanding of the relationship between government and the private sector based on his extensive experience at the Federal Communications Commission, as well as his service in all three branches of the federal government.

At Brunswick, he serves as the co-lead of the Cybersecurity and Privacy practice, advising multinational corporations on issues relating to data security and privacy. His clients include AT&T, Novo Nordisk, GE Healthcare, and Facebook as well as several mid-stage Silicon Valley tech companies.
Before joining
Brunswick, Mark oversaw a $5 billion dollar broadband infrastructure program at the U.S. Department
of Commerce, where he served as Senior Advisor to the Deputy Secretary. Mark has also served as
Counsel to the House Committee on Energy and Commerce, working on telecommunications,
cybersecurity, and privacy issues. He began his government career at the FCC, where he worked for over
a decade in various management and policy positions.

Mark is a certified privacy professional. After earning his J.D. from University of Virginia School of Law, Mark clerked on the U.S. Court of Appeals for the Sixth Circuit and worked as a commercial litigator in private practice for five years.
---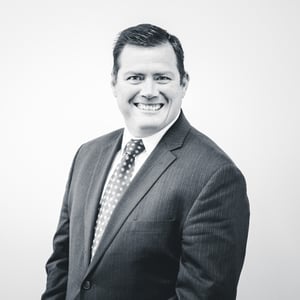 George Strom
Director, IOT
Intertek
George Strom is Business Development Director of IOT at Intertek, a FTSE 100 Company. George has in-depth knowledge of cyber security and has worked with medical device manufacturers around the world to help them meet their assurance, testing, inspection, and certification needs.
---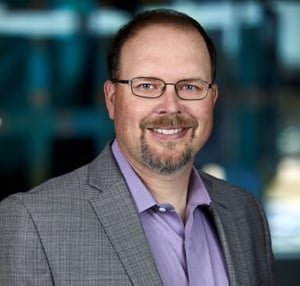 Chris Tyberg
Divisional Vice President, Product Security
Abbott

Chris Tyberg is Divisional Vice President, Product Security at Abbott. He is responsible for information security for all products across the company. With a focus on patient safety, Chris partners closely with internal functions, global regulators, customers, researchers and the healthcare community to develop and implement policies and processes to integrate cybersecurity throughout product lifecycles.
Prior to his current role, Chris served as Divisional Vice President of Product Security for Abbott's medical devices as well as the Chief Information Security Officer at St. Jude Medical. He began his career as part of the information security and risk practice at Ernst & Young LLP.

Chris is a graduate of the University of Minnesota-Duluth.
---