REGISTRATION IS NOW CLOSED
---
We are using the Iris Registration platform for this year's conference. Click here for instructions on creating an online account and reserving your spot.
---
For registration questions, contact the University of Michigan's Event Services at conferences@umich.edu or 734-764-2000.
2019 Medical Device Security 101 Conference
Security in the healthcare industry is in a higher risk state than almost any other industry. Medical Devices and associated systems are especially vulnerable. Recent attacks on healthcare and multiple new vulnerabilities discovered highlight the need to make meaningful improvements. This year's theme is "Take Action," creating actionable ideas relevant to attendees to bring back to their organizations.

The 2019 Medical Device Security 101 Conference, hosted by the University of Michigan's Archimedes Center for Medical Device Security, is a two-day educational workshop for healthcare providers, medical device manufacturers and industry regulators to learn and speak frankly about medical device security threats and solutions.
Register now! The 2019 Medical Device Security 101 Conference will take place January 21-22, 2019 in Orlando, Florida. Space is limited. Sign up for our newsletter to receive conference updates.
Why Attend?
Our events do not focus on the latest industry buzz or trendy new product development. We want you to feel comfortable speaking freely about your cyber security issues with trusted and respected professionals who can help you establish best practices for improving medical device security. At Archimedes, we provide a secure forum for you to learn about emerging cyber security issues and then we arm you with the knowledge to better protect both your patients and clients.
Attendees from our previous conferences have included:
Chief information security officers

Directors of product engineering

System engineers

VPs of global product security

IT security managers

Physicians

Chairs of medical device security standards bodies

Security researchers

Front-line engineers from clinical facilities
Meet the Co-Chairs
Learn from the industry's leading experts. As our conference co-chairs, Mayo Clinic's Debra Bruemmer and BioMerieux's Chris Bitza bring years of experience focused on worldclass security to the 3rd Annual Medical Device Security Conference in 2019.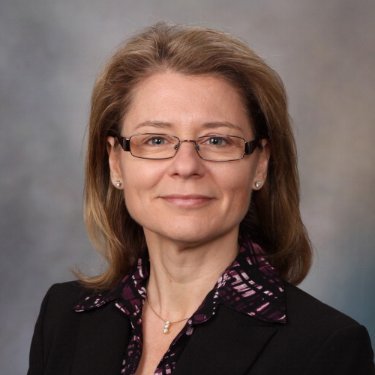 Debra Bruemmer, BS, MBA, CISSP
Senior Manager, Clinical Information Security
Office of Information Security - Mayo Clinic
Debra Bruemmer is part of the Office of Information Security and servers as Senior Manager of the Cybersecurity Care Process Resiliency team at Mayo Clinic in Rochester, Minnesota. She received her Bachelor of Science in Finance from Winona State University, a Masters in Business Administration from Cardinal Stritch University, and is CISSP certified. Debra leads a team to proactively minimize the clinical workflow and patient care impact of a cybersecurity interruption to critical patient care services and processes across the Mayo Clinic enterprise. Her responsibilities include: engaging clinical leadership to define essential clinical care services based on potential for patient harm and assets required to deliver safe patient care; modeling security threats and documenting security risks and gaps requiring a resiliency plan; measuring security resiliency of essential clinical care services; establishing ownership for the decision to disconnect clinical area(s) from the internet and/or core Mayo network; and partnering with external organizations and internal staff to address device and system vulnerabilities impacting the clinical care ecosystem. During her nineteen-year career at Mayo Clinic, Debra has worked in Finance, Information Technology, and the Office of Information Security.

Chris Bitza, GSLC, GSIF, GSEC
US Commercial Product Cybersecurity Leader
bioMérieux, Inc

Chris has spent the last 23 years in the design, testing, and delivery of complex software systems in the fields of banking, agriculture bio-tech, pharmacy management, and healthcare delivery. For the past 12 years he has worked within the R&D Systems Development team at bioMerieux, Inc, leading global teams of Business & Systems Analysts and Software Verification Testers. He has served as the US Commercial Product Security Leader since 2014. Working in close collaboration with his French counterpart, he has planned and implemented bioMérieux's Product Security Program, Secure Development Lifecycle, Patch Management program, Vulnerability Management program, and established product improvement roadmaps for all US based products. bioMérieux is an international company with subsidiaries in 42 nations. Chris works closely with bioMérieux's Global Regulatory team to ensure all relevant security regulations standards and guidances have been considered in the design of bioMérieux's Security Program, and advises the Standards Watch Committee on all emerging international security standards. He provides guidance to the Import/Export Compliance Officer on matters relating to security and encryption technology, and partners with the Chief Privacy Officer to ensure all global privacy regulations are respected during system's design and development.

Chris has previously spoken at the Archimedes Leadership conference. As a member of the Calvary he volunteers at the DEFCon bioHacking Village to share the complexities of healthcare and medical device security with the research community. Father of two, fan of family board games, lover of tacos, craft beer hunter, Cubmaster.