Archimedes is a not for profit organization housed at the University of Michigan.
Corporate collaboration and support make it possible for us to host one of a kind educational events.
On behalf of Archimedes and its members, we thank our 2019 Sponsor organizations!
Sponsors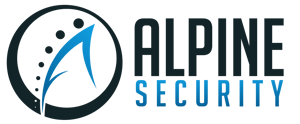 ALpine Security
Alpine Security ("Alpine") is a Service-Disabled Veteran-Owned Small Business providing full-spectrum cybersecurity services and training. Alpine's goals are to help organizations reduce cybersecurity risk and empower cybersecurity professionals with the skills necessary to effectively assist their organizations.
Alpine's cybersecurity services include penetration testing, incident response, risk assessments, virtual CISO, and auditing. Alpine's highly certified and experienced team uses a proven and trusted methodology. Alpine has experience assessing, testing, and working in complex and high-risk environments, such as offshore drilling platforms, commercial and military aircraft, medical devices (deployed and in-development), blockchain, ICS/SCADA, and embedded systems. Alpine's medical device penetration division aims to improve patient safety, while reducing medical device manufacturer and healthcare provider risk.
Alpine's cybersecurity training focuses on cybersecurity certifications, such as Certified CISO, CISSP, CEH, Security+, and Advanced Penetration Testing.
Alpine Security is headquartered in St. Louis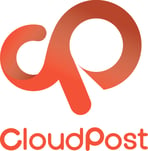 CloudPost

The purpose-built CloudPost enterprise IoT platform provides instant, granular device visibility and intelligence which enables IT to automatically identify, classify, regulate, and secure network-connected devices through a simple and intuitive interface. Device profiles, active risk assessment, and exhaustive flow analytics give complete visibility of the enterprise environment. And CloudPost uniquely utilizes behavioral analytics so anomalous behavior is quickly identified, effectively eliminating vulnerabilities.



Nova LEAH

Nova Leah's, SelectEvidence® is an expert in cybersecurity risk management platform for connected medical devices. SelectEvidence® provides decision support capabilities, continuous vulnerability monitoring and reporting features for through-life product support.


PRomenade

Promenade Software, Inc. provides a full suite of software engineering services for medical devices and instruments. From firmware, device applications, cybersecurity, mobile apps and cloud, we have the expertise to efficiently help take our clients to market with exceptional quality. Our extensive code frameworks and tools facilitate and accelerate the secure development of your product while offering your engineering teams full control, visibility and accessibility to your safety critical device's internals for development, test, and service.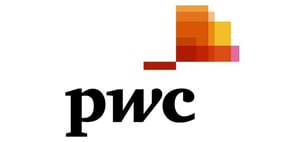 PWC
With offices in 158 countries and more than 236,000 people, PwC is among the world's leading professional services networks. We help organizations and individuals create the value they're looking for by delivering quality advisory, tax and audit services. As the needs of PwC's clients and stakeholders have changed, so has PwC. We look at the world through the eyes of clients, anticipating and listening to their needs, helping them solve problems while capitalizing on opportunities brought on by new technologies. We work alongside our clients to deliver solutions and tackle challenges using the strength of our business services lines and our global network of firms.

synopsys

Synopsys helps development teams build secure, high-quality software, minimizing risks while maximizing speed and productivity. Synopsys, a recognized leader in application security, provides static analysis, software composition analysis, and dynamic analysis solutions that enable teams to quickly find and fix vulnerabilities and defects in proprietary code, open source components, and application behavior. With a combination of industry-leading tools, services, and expertise, only Synopsys helps organizations optimize security and quality in DevSecOps and throughout the software development life cycle.



virta Labs
Virta Labs builds security tools for a world full of medical devices. Their BlueFlow software helps HDOs sustainably assess and manage cybersecurity risks of medical devices without disrupting clinical workflow. Founded in 2014, Virta Labs is dedicated to helping healthcare IT focus on the risks that matter.