---
We are using the Iris Registration platform for this year's conference. Click here for instructions on creating an online account and reserving your spot.
---
For registration questions, contact the University of Michigan's Event Services at conferences@umich.edu or 734-764-2000.
Confirmed Speakers and Panelists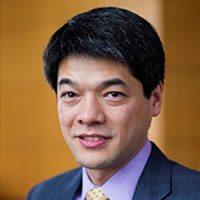 Kevin Fu
Founder and Chief Scientist
Archimedes
Dr. Kevin Fu is Associate Professor of Computer Science & Engineering at the University of Michigan, where he conducts research on computer security and healthcare as part of the National Science Foundation's Trustworthy Health and Wellness (THAW.org) Frontiers project. He also directs the Archimedes Center for Medical Device Security, whose mission is to improve medical device security through research and education, and he co-founded Virta Labs, a healthcare cybersecurity company based in Ann Arbor, Michigan. Over the last decade, Kevin has given nearly 100 invited talks on medical device security to industry, government, and academia—including Senate and House hearings, the Institute of Medicine, and National Academy of Engineering events. Beginning with his 2006 security seminar at FDA CDRH, Kevin's medical device security efforts were recognized with a Fed100 Award, Sloan Research Fellowship, NSF CAREER Award, MIT TR35 Innovator of the Year award, and best paper awards on medical device security by organizations such as IEEE and ACM. Kevin earned a Ph.D., master's degree, and bachelor's degree from MIT and he also holds a certificate of achievement in artisanal bread making from the French Culinary Institute.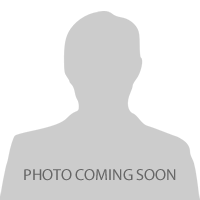 Jim Jacobson
Chief Product and Solution Security Officer
Siemens Healthineers
Bio Coming Soon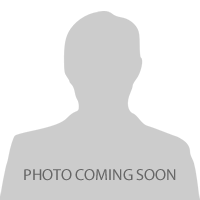 Michelle Jump
Vice President of Cyber Program Initiatives
Nova Leah
Bio Coming Soon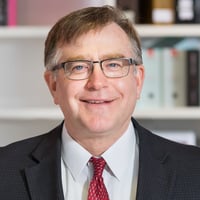 Tim koch
Vice President and Engineering Principal
HDR, Inc
Tim Koch is a Vice President and Engineering Principal at HDR in Omaha, Nebraska. He is a recognized leader in healthcare design with 24 years of experience. He is an active member in his community, participating in the local chapter of ASHE (NSHE) and a mentor in the University of Nebraska Durham School of Architectural Engineering & Construction program. Tim's passion is elevating design intelligence, improving healthcare operations, and patient care.
---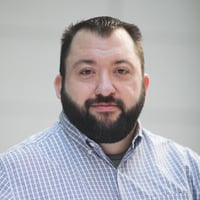 JAY RADCLIFFE
Director of Product Security Testing and Research
Thermo Fisher Scientific

Jay Radcliffe (CISSP) has been working in the computer security field for over 20 years and is currently the Director of Product Security Testing and Research at Thermo Fisher Scientific. Coming from the managed security services industry as well as the security consultation field, Jay has helped organizations of every size and vertical secure their networks and data. Jay presented ground-breaking research on security vulnerabilities in multiple medical devices and was featured on national television as an expert on medical device cyber-security. As a Type I diabetic, Jay brings a lifetime of being a patient to helping medical facilities secure their critical data without compromising patient care. Not only is Jay a prolific public speaker, but also works with legal firms on expert witness consultation related to IoT and cyber security issues. Jay holds a Master's degree in Information Security Engineering from SANS Technology Institute, as well as a Bachelor's degree in Criminal Justice/Pre-Law from Wayne State University. SC Magazine named him one of the Top Influential IT Security Thinkers in 2013.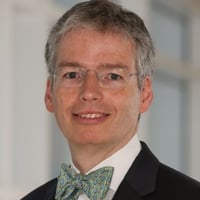 Dr. David Slotwiner
Chief of the Division of Cardiology
New York Presbyterian Queens
David Slotwiner is Chief of the Division of Cardiology at New York Presbyterian Queens and an Assistant Professor of Medicine and faculty of the School of Health Policy and Research at Weill Cornell Medical Center in New York. He is a member of the Board of Trustees of the Heart Rhythm Society, the international leader in science, education and advocacy for cardiac arrhythmia professionals that represents over 6,400 specialists in cardiac pacing and electrophysiology.

Dr. Slotwiner's work outside the clinical arena has focused on health informatics, device regulatory policy, payment policy and registry development. He chaired the 2014 Consensus Statement on Remote Monitoring of Implantable Electronic Devices as well as the 2018 document Cybersecurity vulnerabilities of cardiac implantable electronic devices: Communication strategies for clinicians–proceedings of the heart rhythm Society's leadership Summit.

He earned his medical degree from the University of Chicago and completed his residency and fellowships at Weill Cornell Medical College in New York.
---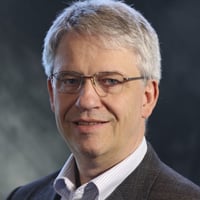 axel wirth
Chief Security Strategist
MedCrypt

As Chief Security Strategist, Axel Wirth provides strategic vision and industry leadership to MedCrypt and its customers. In this role he helps guide the company in critical security strategy decisions and supports the adoption of leading security technology to the healthcare industry. As an advocate for compliance, privacy, and security - and ultimately patient safety - in healthcare, Wirth draws from over 30 years of international experience in the industry.
He is an active participant in industry organizations, serves on boards and committees, and is a frequent speaker at conferences, forums, and webcasts on subjects such as cybersecurity, medical device security, mobile health infrastructure, compliance automation, IT infrastructure optimization, and other healthcare-specific topics.
In recognition of his accomplishments, he has been awarded the "2018 ACCE/HIMSS Excellence in Clinical Engineering & IT Synergies Award" and the "ACCE 2019 Clinical Engineering Advocacy Award", as well as has been recognized as a Fellow by AAMI and HIMSS.
His extensive background in the healthcare IT and medical device industries includes engineering leadership as well as strategic business development and marketing roles with Siemens Medical, Analogic, Mitra, Agfa Healthcare, and Symantec. His education includes a Bachelor of Science in Electrical Engineering (BSEE) from the University of Applied Sciences, Düsseldorf (Germany) and an MS Engineering Management (MSEM) from The Gordon Institute of Tufts University.