---
We are using the Iris Registration platform for this year's conference. Click here for instructions on creating an online account and reserving your spot.
---
For registration questions, contact the University of Michigan's Event Services at conferences@umich.edu or 734-764-2000.
2020 Medical Device Security 101 Conference
Security in the healthcare industry is in a higher risk state than almost any other industry. Medical Devices and associated systems are especially vulnerable. Recent attacks on healthcare and multiple new vulnerabilities discovered highlight the need to make meaningful improvements.

The 2020 Medical Device Security 101 Conference, hosted by the University of Michigan's Archimedes Center for Medical Device Security, is a two-day educational workshop for healthcare providers, medical device manufacturers and industry regulators to learn and speak frankly about medical device security threats and solutions.
Register now! The 2020 Medical Device Security 101 Conference will take place January 27-28, 2020 in New Orleans, LA. Space is limited.
Why Attend?
Our events do not focus on the latest industry buzz or trendy new product development. We want you to feel comfortable speaking freely about your cyber security issues with trusted and respected professionals who can help you establish best practices for improving medical device security. At Archimedes, we provide a secure forum for you to learn about emerging cyber security issues and then we arm you with the knowledge to better protect both your patients and clients.
Attendees from our previous conferences have included:
Chief information security officers

Directors of product engineering

System engineers

VPs of global product security

IT security managers

Physicians

Chairs of medical device security standards bodies

Security researchers

Front-line engineers from clinical facilities
Meet the Co-Chairs
Learn from the industry's leading experts. As our conference co-chairs, Medtronic's Matt Russo and Boston Scientific's Ken Hoyme bring years of experience focused on world class security to the 4th Annual Medical Device Security Conference in 2020.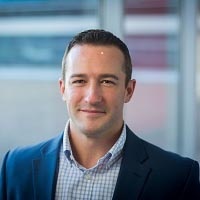 Matt Russo
Senior Director of Product Security - Medtronic
Matt Russo is the Senior Director of Product Security for Medtronic, which is among the world's largest medical technology, services and solutions companies. Matt leads the Global Device Security Program, helping to ensure Medtronic products and solutions remain safe and secure for patients and customers. He is focused on the evolving device security landscape and how Medtronic can respond and assist in shaping next generation products by offering governance, testing, assurance, and preparedness services to his various R&D partners across the organization.
Matt collaborates with cross functional teams to develop common standards and processes, manages and mitigates product security risk, and engages with critical external partners, with the goal of enhancing and evolving Medtronic's Device Security Program while supporting the Mission of alleviating pain, restoring health, and extending life.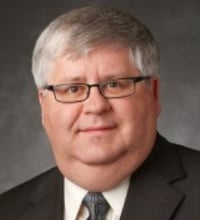 Ken Hoyme
Director, Product Security - Boston Scientific
Mr. Hoyme has 35 years' experience in the design of regulated safety-critical secure systems. At Boston Scientific, he drives processes and practices for pre- and post-market cybersecurity risk management across the company's products and services. Hoyme is past co-chair of AAMI's Device Security Working Group and a member of AAMI's BI&T Editorial Board. Previously he was at Adventium Labs performing government funded research on the intersection of safety and security for cyber-physical systems. Prior to that, he was a Senior Fellow at Boston Scientific where he was the systems lead for the development of the LATITUDE Remote Patient Management system.
Prior to joining Boston Scientific, Ken spent 18 years at Honeywell's Corporate Research lab, where he was a Senior Fellow. He was awarded Honeywell's highest technical recognition for his work on the Boeing 777. Ken has been granted 40 US and 9 International patents. He received the Bachelors and Masters Degrees in Electrical Engineering from the University of Minnesota.