---
This is a MEMBER-ONLY event! Interested in access to Archimedes webinars, training and events? Do you want to join the virtual conversation alongside the world's leading manufacturers and hospitals to talk solution-based strategies to improve medical device security? June is also open enrollment month for membership! For more information on access to our webinar series and how to become an Archimedes member contact us or check out our website for additional information.
---
Welcome to our Leadership Workshop Webinar Series!
We have been busy reinventing ways to bring our members our highly-valued Leadership Workshop despite COVID-19. We are thrilled to announce FOUR opportunities for our members to participate in top-notch security conversations with leaders in healthcare, research and medical device manufacturing.
Discussion Leaders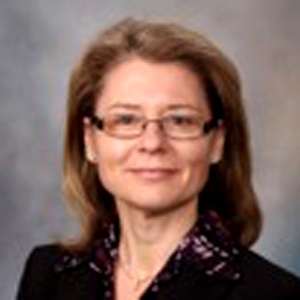 Debra Bruemmer
Senior Manager, Office of Information Security

Mayo Clinic
Debra Bruemmer is a Senior Manager at Mayo Clinic within the Office of Information Security.

She is accountable for leading a team to address cyber security resiliency, which includes improving the security of medical devices and other IoT devices used within the Mayo Clinic environment. Debra received her Bachelor of Science in Finance from Winona State University, a Masters in Business Administration from Cardinal Stritch University, and is CISSP certified.
---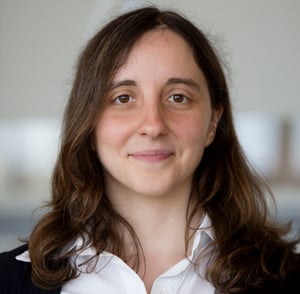 Sara Rampazzi
Research Investigator
University of Michigan
Sara Rampazzi is currently a Research Investigator in the Electrical Engineering and Computer Science Department at the University of Michigan. She will join the University of Florida as Assistant Professor in January 2021. Her research areas include cyber-physical systems security, embedded systems design, modeling, and simulation with applications in Healthcare, Automotive, and the Internet of Things.
Rampazzi's work focuses on developing hardware and software defense strategies against physical-based attacks to build robust and reliable cyber-physical systems. Rampazzi's most recent work on injecting inaudible and invisible commands to smart home devices has been covered by CNN, New York Times, Ars Technica, Wired, ABC and NBC News, and other media outlets. She also joined the N95Decon.org volunteer consortium to disseminate scientific information about N95 masks decontamination to help inform decisions about N95 decontamination and reuse.
She completed her Ph.D. in Electronics, Computer Science and Electrical Engineering at the University of Pavia (Italy) in 2014. Before joining the US she worked as an embedded systems developer and Model-based design engineer in the automotive and aerospace field.
---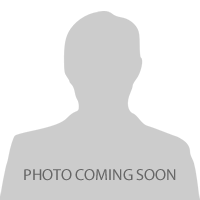 Brian Shellock
Senior Manager, Product Security & Privacy Information Technology Services
Olympus Corporation of the Americas
Bio coming soon
---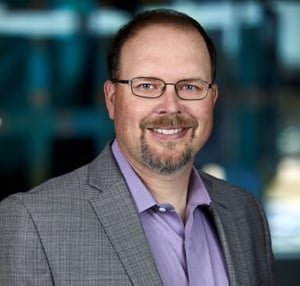 Chris Tyberg
Divisional Vice President, Product Security
Abbott

Chris Tyberg is Divisional Vice President, Product Security at Abbott. He is responsible for information security for all products across the company. With a focus on patient safety, Chris partners closely with internal functions, global regulators, customers, researchers and the healthcare community to develop and implement policies and processes to integrate cybersecurity throughout product lifecycles.
Prior to his current role, Chris served as Divisional Vice President of Product Security for Abbott's medical devices as well as the Chief Information Security Officer at St. Jude Medical. He began his career as part of the information security and risk practice at Ernst & Young LLP.

Chris is a graduate of the University of Minnesota-Duluth.
---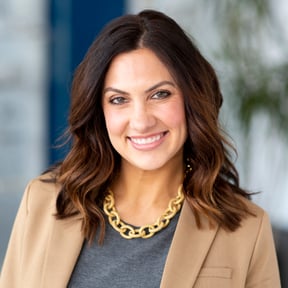 Erika Winkels
Director of Corporate Communications - Public Relations
Medtronic

Erika Winkels is a Director of Corporate Communications – Public Relations at Medtronic, the global leader in medical technology. She oversees the development and execution of the company's proactive,
enterprise media relations strategy, aiming to drive positive news coverage in key earned media outlets around the world. Her team cultivates meaningful relationships with key journalists and identifies and pitches compelling stories highlighting Medtronic's strategy and initiatives to increase the company's visibility and enhance its internal and external reputation. In addition, Erika manages Medtronic's proactive and reactive product and cybersecurity PR efforts, guiding public disclosure of and external
response to cybersecurity and product security issues, in addition to shaping reputational response frameworks and thought leadership platforms on these topics.

Prior to joining Medtronic in 2017, Erika worked for nearly 12 years for Target Corporation in both internal and external communications and issues management roles, including overseeing store openings and closings, local market entry and opposition, security, design partnerships, executive messaging and issues management.

Erika holds degrees in English and Communications from Concordia College in Moorhead, Minn.